THESE PEOPLE WAITED TOO LONG TO BOOK THEIR APPOINTMENT… NOW LOOK AT THEIR YARD!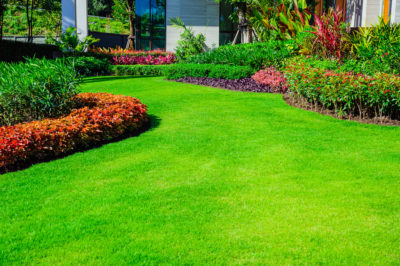 When it comes down to it, an automatic sprinkler system will keep your yard looking fantastic.  No more dragging the hose around every couple hours.  No more over or under watering of your yard.  A sprinkler system installed by Conroe Sprinkler is cost effective and water efficient.
Conroe Sprinkler has helped businesses and families all throughout Northern Houston and Conroe for years. We know what it takes to install, maintain, and repair sprinkler systems.  Additionally, we make it our goal to provide high-quality sprinkler systems, sprinkler system repair, maintenance services, and drainage systems.  Our guys can check your sprinkler or irrigation system and provide a tune-up when necessary. Whether you're looking to winterize sprinkler systems or install a new water sprinkler or irrigation system, Thanks for contacting Conroe Sprinkler today.
Fill out the form for us to contact you.
If you are looking for a sprinkler system installation, Conroe sprinkler repair, or even emergency sprinkler repair call us today.  Our decades of experience and focus on customer service one of Conroe's best lawn sprinkler system installation companies.
Frequently Asked Questions
The Advantages of Owning an Automatic Sprinkler System
Here are some of our customer's questions that we have heard over the years. The following answers to frequently asked questions will help you decide that yes, you do need an automatic sprinkler system.  The most convenient and efficient way to water your lawn and landscape.
Are your quotes no obligation?
Andy Braudway
2018-08-14T23:17:06+00:00
Great question…  Our quotes for new system installs are free and no obligation.  If you have a sprinkler repair however, we do have a service fee.  For any repair our guys will go through your entire sprinkler system while they are there, and make sure everything is functioning correctly.